Paw: be safe and wear a seat belt!
We love traveling with our Paws! Or pets or puppies…

It has to do with a photo I came across only hours ago.  The photo shows a cute pup, totally passed out on the back seat of a car. 
The caption, written by the pup's owner, reads: "Guess the pool wore him out."
Here's the photo for reference: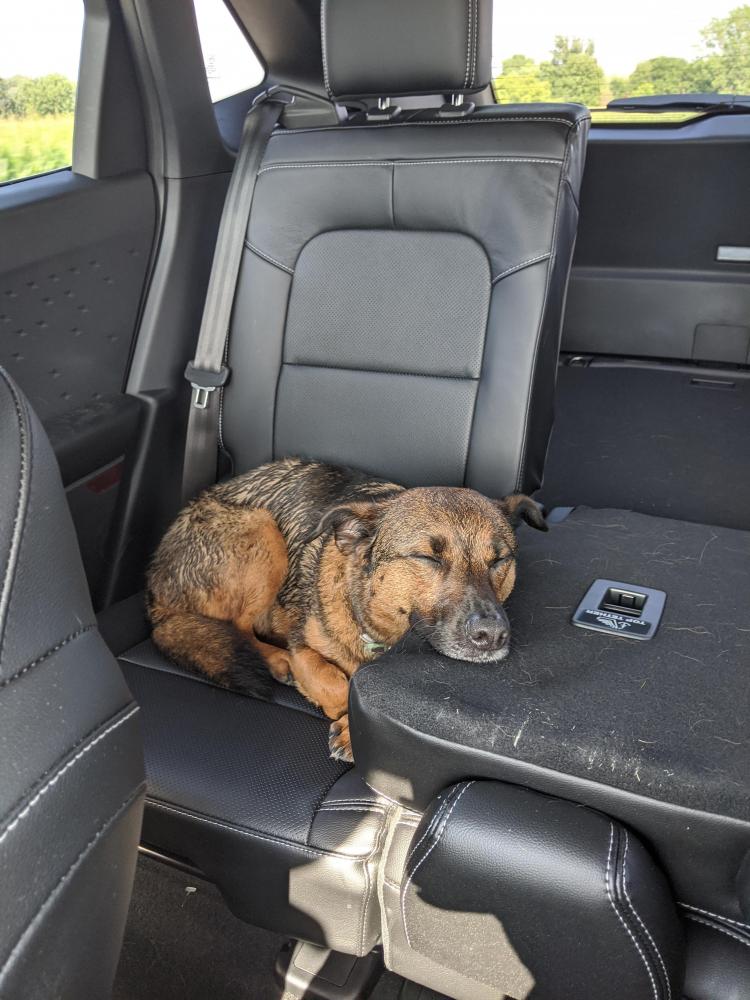 Imagine for a moment you're this dog.  You spend the day at the pool having fun with your human, your favorite person in the whole wide world. 

You're exhausted, so on the way home, listening to the gentle hum of the car engine, you curl up to sleep in a little nook, with your head rested on a comfy pad. No worries, no stress, no anxiety. Just the warmth of the sun, cool leather, and your favorite person in the world taking you home.  Like I said, a perfect afternoon. 

By the way, I love Animals and Paws you know, please be safe: you and your pets. 
Only a reminder that, if you go driving around with your Paw, it's best for them and for you if they wear a seat belt while in the car.  Or even better use a kennel, get your dog (your Paw) be comfortable in a kennel at home before use it in a car.
further reference https://boughtbymany.com/news/article/what-happens-when-car-break-down-with-pet/
Not securing your pet is clearly dangerous and against the law but it could also mean an insurance claim will be rejected if you do have an accident. Car insurance policies may not specifically mention animals or pets in cars but if you're found to have broken the law behind the wheel you can invalidate your cover.

 uSwitch found 19% say they've failed to secure their pet properly and 21% have been distracted by their pet. And a shocking 21% of people who were distracted have had an accident or near miss because of their pets.